Technical indicators:
1 Accuracy: In-phase error ≤ 15°, different phase error ≤ 15°
2 sampling rate 3 times/second 3X and Y collector power supply voltage 7.5V ±1.5V
4X and Y collector operating current ≤4mA
5 The line-of-sight distance between host and X and Y collectors is X, Y ≥ 100m
6 working environment: -35°┉ +50° Humidity: ≤95%RH
7 Storage Environment: -40° ┉ +55° Humidity: ≤95%RH
8 The voltage level measured by the host of this product is 0.38KV┉500KV

When using non-high pressure nuclear phase meter should pay attention to what matters?

When the live conductors are touched, acoustic signals can be heard and 4 indicators are on. After 5-10 seconds, LED2-4 will be off and the transmitter will stop automatically. The working time set for the voltage measurement is 5-10 seconds later. Enter the phase measurement, at this time only one LED indicator light, if the sound and light signals are not stopped after 5-10 seconds, the battery power is insufficient to change the battery. If you want to measure the other phase of the line, you need to take the transmitter off the line until the LED1 goes out and put the transmitter on the line to do another voltage measurement. Ibid.
When entering the measurement mode, the transmitter transmits radio frequency signals to the air while a part of the signal is transmitted along the line as an antenna. Once the receiver can recognize the signal, the receiver immediately starts operation.
The wireless phase detector is a special device used for checking the phase sequence of large-scale equipment such as high-voltage power lines and transformers before installation and operation. The PSWHX wireless high-voltage nuclear phase meter has changed the past contact-type measurement method, eradicating the danger of contact-type measurement, which has ensured the personal safety of the measurement personnel. The measurement method is simple and the measurement results are reliable.

1. During on-site testing, the operator should operate according to the high-voltage test safety distance standard of the power department.
2. The tested insulating rod voltage level is ≤ 220KV.

The rare-earth metal thick film heating technology is one of today's most innovation and forward-looking solution for electric heating field.The thick film heating tubes/elements are produced by screen-printing dielectrics (5 layers), resistance (palladium-silver), conductor (silver) and isolation glazes on the substrate and sintered 7-9 times at temperature over 900℃.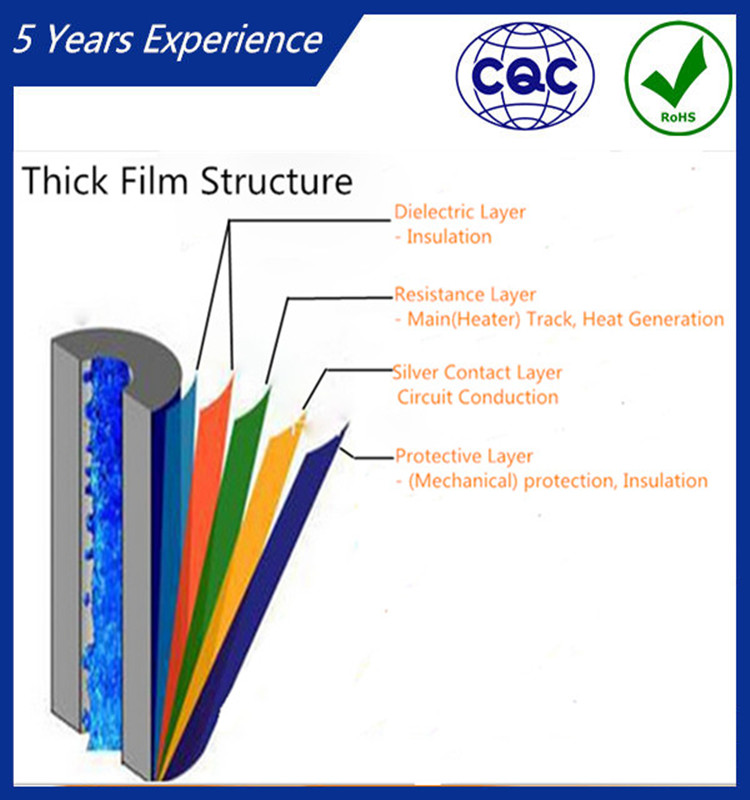 da has more than 6 years of production experience in thick film stainless steel Heating Tube; more than a million products have been tested in market practice; and the unanimous recognition of the top manufacturers both in domestic and abroad (Midea, Kohler, Haier, Lexy, etc.) is the witness of Jieda's leading level in the industry of thick film heating tubes, and is also Jieda's motivation for endless excellence. No best, only better. Jieda will work hard all the time.

With large power Thick Film Heating Tube simple tubular structure, it can heat water flow inside the tube. Electric Circuit printed on tube surface, to heat the water flow inside.For applications where space is limited, this simple profile heater offers high thermal power density and fast response times to heat up or cool down (due to low thermal mass)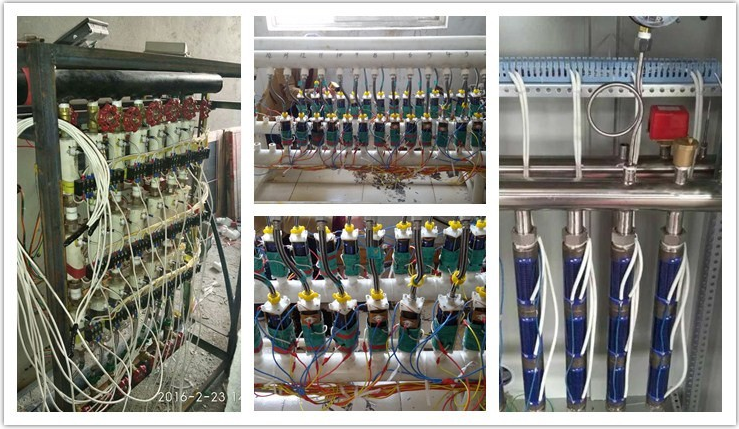 Temperature Controlled Electric Heater,Space Heater,Ceramic Heater,Room Heater

XINXIANG JIEDA PRECISION ELECTRONICS CO.,LTD , https://www.gidaheater.com